Greetings in the name of our Lord and Savior Jesus Christ.
1.UPDATE ON THE CORONAVIRUS PANDEMIC IN ZIMBABWE.
We are very thankful to the Lord that, so far we, those we labor with, those we worship with, and those we serve and minister to, have been kept safe from the COVID-19 virus disease. But, we are not naive. We know that it may be upon us any time. But, we praise the Lord that he has protected us so far. PRAISE HIS NAME!
Zimbabwe has had 3 confirmed cases, so far. These have been realized over the past 2 weeks. The first confirmed case is a male who lives in Victoria Falls. He had traveled to Manchester in England. The second is a young man who had traveled to New York for slightly over a week. Unfortunately he is so far the only Coronavirus-related death the country has had. He had been on chemotherapy for Cancer recently. The third case is a contact of number 2.
The government has been giving measures to control the spread of the virus. They have told people not to embark on unessential trips; limited gatherings of any type including sports and Church to 50 persons; introduced social distancing; closed the boarder with South Africa to our south except for cargo and other Public Health guidelines. 
Here at Mashoko Christian Hospital, we have introduced a COVID-19 triage of patience. Any people suspected of having the virus or having been in contact with people who have come from countries where the viral problem has been established are taken to a different screening place. BUT, it is a fight because the Ministry of Health and Child Care has not provided us with Personal Protective Equipment (PPE) for us to protect ourselves. There is a lot of fear of the unknown among the health workers. We have been promised some. But none has arrived so far. BUT WE HAVE BEEN PRAYING MORE FERVENTLY FOR THE LORD TO PROTECT US, OUR LOVED ONES AND THOSE WE SERVE. We ask you to pray for us and our country. Unfortunately, air travel is now severely curtailed. Otherwise, we would have asked those who are coming for short term missions to bring us Gloves, masks, thermometers, TEST KITS etc. YOU COULD SEND US MONEY FOR US TO BUY THESE IN ZIMBABWE.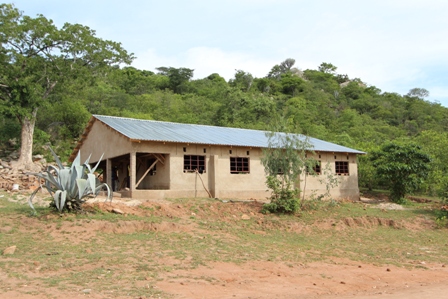 COVID-19 Test kits cost +/-$250.
Disposable Overalls      $3.25.
Face mask $17 for a box of 20.
Alcohol based spray * we do not have a price as yet.
2.IN VIEW OF ALL THIS, THE LORD ALLOWED US TO REALIZE THE FOLLOWING RESULTS IN JANUARY AND FEBRUARY 2020.
EVANGELISM:
Total number of baptisms       25.
Total number of those who restored their faith in Jesus Christ   9
Total patients seen               5385.
Admissions                               478.
Major surgical Procedures   14.
Minor Surgical Procedures   112.
Babies delivered                      235.
Caesarian Sections                 34.
Pregnant Women tested for HIV  67.
Pregnant Women who tested Positive for HIV   0.
General Patients and other people tested for HIV   287.
General Patients and other people who tested positive for HIV    9 = 3.13%.
Laboratory specimen collected   2321.
Laboratory tests done                     3945.
X-RAYS taken                                       199.
Ultrasound Scan done                      73.
Rehab Patients seen                          39.
Rehab procedures done                  162.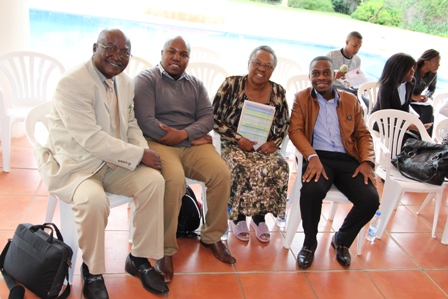 THE TOYOTA LANDCRUISER VEHICLE PROJECT.
This vehicle should be arriving in Harare around April 15. PRAISE THE LORD!
We intend to use this vehicle mostly for Evangelistic Outreach and as transport for Short term missions.
12 x 24 PROJECT.
We are very thankful to those who have and are contributing to this all important project.
We are praying and challenging Missions Ministry leaders to encourage people to come on board. Just as a reminder this is the project where we are requesting for individuals and families to commit themselves to giving $12 or more per month for 24 months toward the incentives for the Doctors who are helping us at Mashoko. These doctors are not at Mashoko as a calling. They would rather be in towns and cities where there is more money and a better environment than being at Mashoko. So, we have to give them incentives to remain here. We give $800 per month for 12 months to those who have just joined us; $1000 per month to those who have decided to stay with us for another year; AND $1200 for as long as they stay to those who stay over 2 years. We would like to pray and challenge Churches, Sunday School classes and individuals to adopt a Doctor if the Lord drives them to do so. Presently, 2 Doctors are at $1000 each per month while 2 Doctors are at $1200 each per month.
CROPPING SEASON.
the Lord came to the rescue of farmers. Our rain season is supposed to start in October or November. A little rain came in November. Then, that was that until January. Crops had wilted. then, the Lord brought good rains from mid January to now. PRAISE THE LORD! It now looks like the harvest is going to be above average.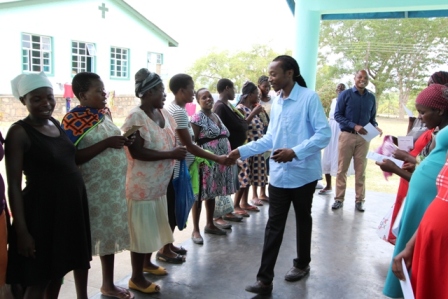 DONATION OF A DIGITAL X-RAY MACHINE TO MASHOKO CHRISTIAN HOSPITAL BY THE JAPANESE EMBASSY.
Mashoko Christian Hospital has become the third recepient of a donation of a Digital X-Ray machine from the Japanese Embassy to Zimbabwe. Chidamoyo Christian Hospital, our sister hospital was the first recipient. We look forward to excellent pictures and better diagnosis. It has not arrived at the Hospital as yet. But the signing ceremony was done at the Japanese Ambassador's home on March 4, 2020. PRAISE THE LORD!
MASHOKO CHRISTIAN HOSPITAL, INC.
The organization is up and running. The website is www.mashoko.org

. You may give your gifts on this platform. OR you may send checks to Mashoko Christian Hospital Inc, P. O. Box 19022, Indianapolis, Indiana 46219.
MAY THE LORD BLESS YOU FOR BEING OUR PARTNERS AND FOR PRAYING FOR US.
Zindoga and Dinah Bungu.
1. COVID-19 Prevention to visitors of patients. We have limited these to 1 visitor per patient per day. We also cut our visiting time to 1 hour per day.
Triaging table for patients.
Pregnant mothers ready for Antenatal clinic.
Patient in Male wards.
Minister Nyikadzino Muteiwa conducting a Baptism.
Six Matumba women and One girl after they had been Baptized in January.
Kudakwashe David and others congratulating those who had been baptized.
Registered Nurse Evelyne Gonera(R) and Student Nurse Nancy Chinoda holding their Baptismal certificates in February.
Picture with the Japanese Ambassador to Zimbabwe at his residence in Harare.
Dr. B speaking at the official signing for the Donation of a Digital X-Ray.
Dr. B., Dinah, Dr. Mutengerere of Solidarmed and the Mashoko Medical Superintendent Dr. Kudzayi Chisenwa at the signing ceremony.
Magocha Church of Christ House of Worship being built with funds from Dr. and Mrs. Illman of Bloomington Indiana.